Fishing With
Experience One
The Alaskan waters set the stage for fun excursions and our Fishing Charters are full of adventure! Whether you wish to spend half a day or several days of the week here, we'll be your Guide. Located between the historic city of Ketchikan and the bountiful blue of the Pacific Ocean, we give you and your party an experience you will never forget!
No time on the water is complete without some quality fishing! We provide comprehensive packages that include fishing gear, licenses and transportation. Our crew has more than 40 years of experience and we know the rich fishing spots throughout the season to catch King Salmon, Halibut Snapper and more.
Learn more about our Fishing Charters HERE.
The M/V
Experience One/V
Our Fishing and Excursion Services let you, your friends and family enjoy the beauty of Alaska aboard the M/V Experience One. It is a spectacular, U.S. Coast Guard licensed vessel that accommodates up to 14 passengers.
Measuring more than 36 feet, it is helmed by a crew with over 40 years of experience. As part of our Excursion and Charter Services, you will enjoy a variety of modern comforts:
Fresh, smoked Salmon and homemade treats
Dock-ready Service: No delays or waiting
Spacious luxury boat with a large fishing deck that is wheelchair accessible
Comfortable indoor seating, warm Galley and a private Head
Complimentary rain gear and warm gloves
Our Charter and Excursion Services are partnered with the popular Cruise Lines that make Ketchikan a Port-of-Call. This is a testament to our skill and hospitality. If adventure is on your itinerary, we'll take your trip to the next level! If you're on a tight schedule, no need to worry, we have custom-tailored excursions to accommodate Cruise Ship passengers, even if you have limited port time.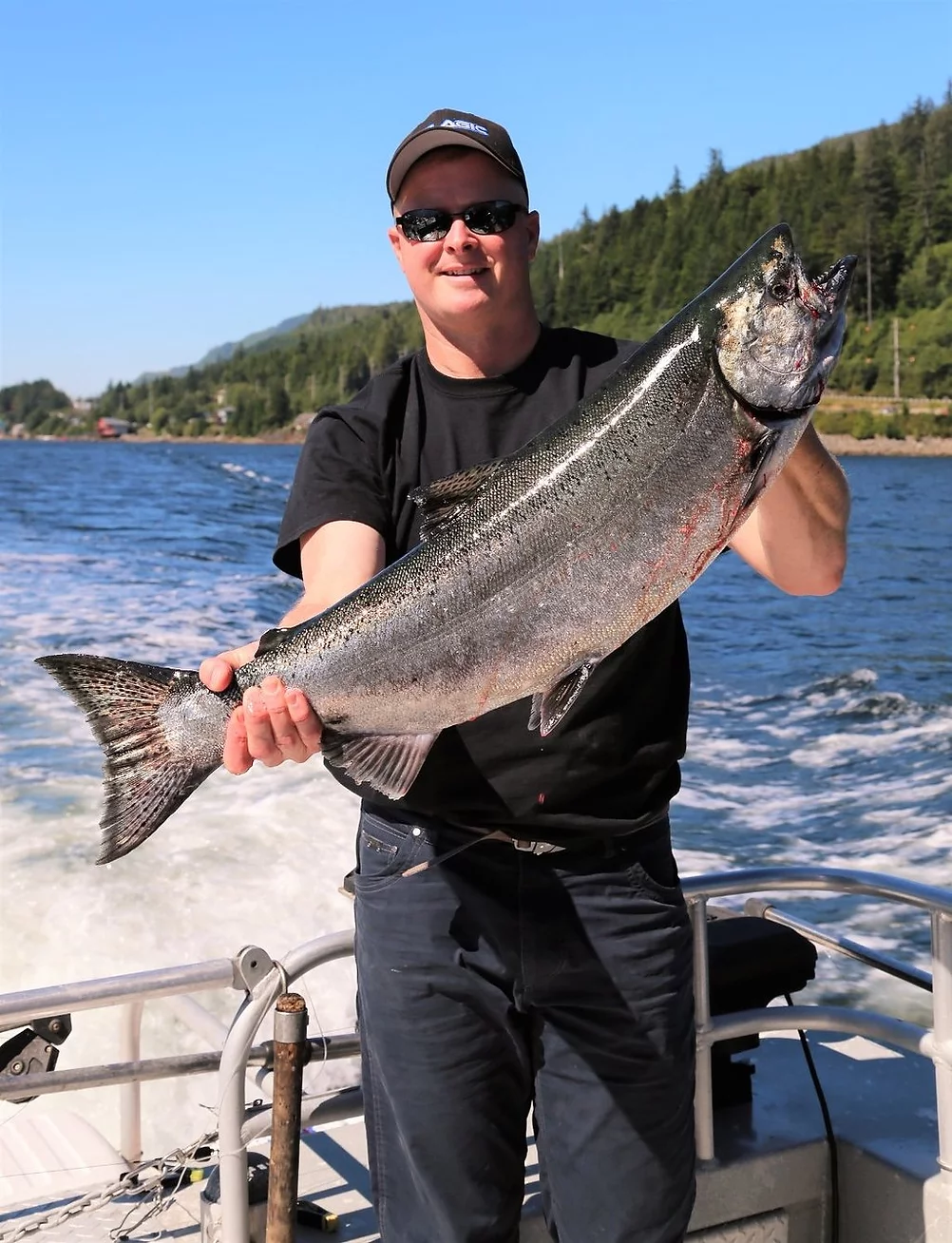 Discover
Alaska's Natural
Beauty
Are you ready to witness the wonder of Alaska's pristine vistas? Tour the Misty Fjords and see Nature as it was always meant to be. We provide complete tour packages through the Misty Fjords National Monument. Packages include tour services and even camping gear so you can spend the night in the Alaska wilderness.
Learn more about our Misty Fjords Tours HERE.